Facebook prend une place considérable dans nos vies de tous les jours d'internautes moyens, et aussi et surtout dans nos vies de professionnels du Web et du marketing digital. Grégory Pouy s'interroge justement sur cette question sur son blog : "Facebook est-il en train d'asphyxier Internet ?"
Cette vidéo plante le décor, en mettant en lumière des chiffres très impressionnants :
The World Is Obsessed With Facebook from Alex Trimpe on Vimeo.
Et vous : Quelle est votre position là dessus ? Comment appréhendez-vous la question ? Jusqu'où faut-il aller avec Facebook ? Ou bien tout simplement est-ce que la question ne se pose même plus ?
A propos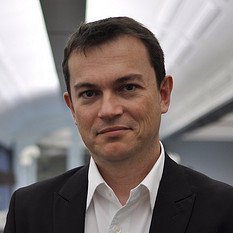 A propos : Christophe Lauer, actuellement Social Media Strategist à Valtech New-York.
Ex-Microsoftee de 2001 à 2011.
Je vis entre Paris et New-York, et ceci est mon blog personnel. "Opinions are mine. Best viewed with a brain."
We are Valtech
Suivez-moi sur twitter