Cette vidéo "We are the Future" a été créée pour une conférence dans le domaine du marketing.
Au delà de la question récurrente de savoir s'il existe ou pas une Génération Y et quelles en sont les caractéristiques et comment en tenir compte, une chose est certaine c'est que dans 10 ans, l'univers qui nous entourre aura considérablement changé. Il suffit de regarder 10 ans en arrière pour s'en persuader. Alors écoutons plutôt ces gamins, et tâchons de nous en souvenir…
Vous en pensez quoi ? A priori l'accueil de cette vidéo qui était destinée à être l'étincelle pour allumer la mèche aux conversations a été moyen, voire pas très bon. En effet le message du départ "If you work in marketing, you better start upping your game" n'a pas été du goût de tout le monde, et l'agence qui l'a produite – Phd – a dû publier un billet pour s'en expliquer.
Au moins, ça aura déclanché les conversations, donc objectif atteint ;)
A propos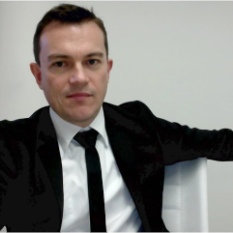 A propos : Consultant solutions sur le Marketing Cloud chez Adobe, région Southwest Europe.
Ex-Microsoftee de 2001 à 2011.
Je vis entre Paris et New-York entre Paris et deux avions, et ceci est mon blog personnel.
"Opinions are mine. Best viewed with a brain. Yada yada ..."
More about me...